To make the midband for the control box, start with a 1-1/4" PVC sink tube. You need the use the flared end, that has a 1-1/4" inside diameter(which is 1-3/8" O.D.)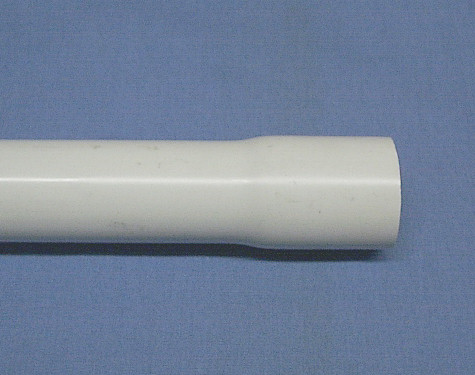 Since the flared section isn't long enough, you have to "make it" long enough, by stretching the inside a little.
Use a metal 1-1/4 O.D. sink tube inserted into the flared end.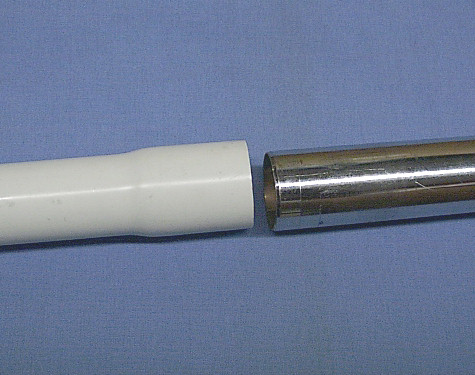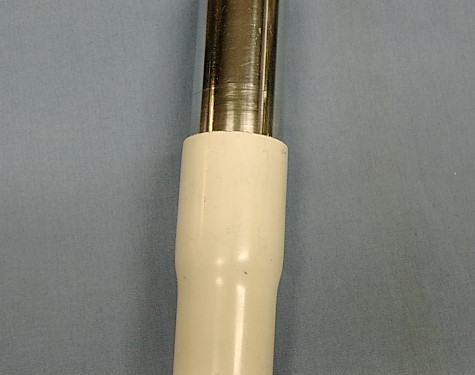 Heat up the PVC with a heat gun, and slowly push the metal pipe to stretch the plastic. You don't need to go too much, just enough so you have 1-1/2" plus a little extra to play with.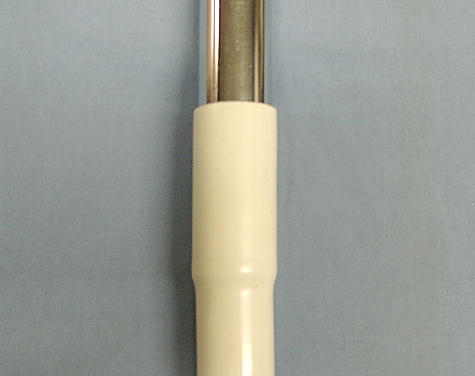 Measure and cut off 1-1/2" for the band.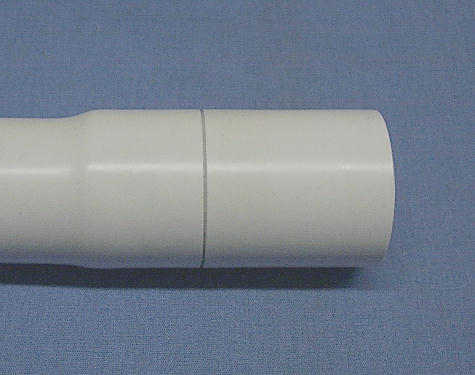 Now you need a piece of .040" thick sheet styrene, cut to1-5/16" wide by 4-3/8" long.



Using super glue, carefully glue the styrene to the piece of PVC tube you made; leaving 3/32" on either side. When you glue down the styrene, do it small sections to ensure you get it straight and smooth.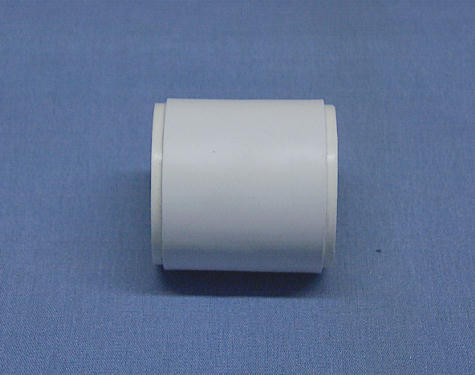 All that's needed is a little satin black paint, and there's your midband.